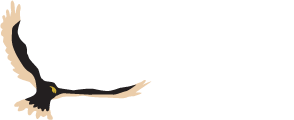 For room

Cardellino

Double room
80,00 double room
B&B service

Fringuello

Triple room
90,00 triple room
B&B service

Scricciolo

Room twin beds with the possibility of a third bed
80,00 double7twin room
B&B service

Picchio

Accommodation with kitchen and bedroom
95,00 flat
service residence 2 person

Cincia

Accommodation with kitchen and bedroom
95,00 flat
service residence 2 person

Ballerina

Accommodation with kitchen and two bedrooms
140,00 flat
service residence 4 person

Ghiandaia

Accommodation with kitchen and Double room
100,00 flat
service residence 2/4 person
Breakfast is included in room rate.
The two bedroom apartments have kitchenette, double bedroom plus a double sofa bed; in the quoted price is included all the towels and bed linen.
The breakfast for the apartments and to request at a cost of euro 5.00 and for children up to 6 years
we offer us.
All of the accommodations have private bathroom and a separate entrance.
Based on the provisions pertaining to municipal federalism (Legislative Decree no. 23 of 14/03/2011) the City of Urbino has introduced, effective 1 June 2015 , a City Tourist Tax, approving also the corresponding municipal regulation.

The tourist tax is payable by those who stay overnight in any accommodation within the municipality of Urbino, and is valid up to a maximum of 5 nights, not necessarily consecutive.
Tourists who spend more than one night in a non-consecutive manner, even in different accommodations, are required to retain their receipts in order to demonstrate previous over-night lodgings.
Those who are required to pay the Tourist Tax, but refuse to pay this sum to the operators of their accommodation, will be liable to a tax recovery fine of an additional 30% as indicated in art. 13 of Legislative Decree. N ° 471/97 as well as any default interest.

The Tourist Tax is 1,50 Euros per person per night.
All prices are not including taxes.
Last minutes
Last minutes disabled as long as you do not accept cookies. Click on banner in the bottom of the page to accept cookies or to get more information.